DESIGN ON ORDER
Are you looking for an original and personal gift? A promotional gift, your logo in stained glass, an old window in a light box, a precious photograph processed into a window?
Waenzinnig Glass serves your special requirements.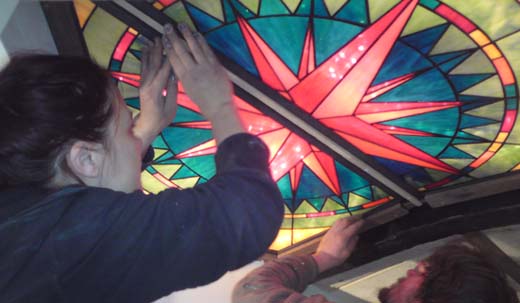 RESTAURATION STAINED GLASS/TIFFANY
Glass is fragile and could break easily. It is a waste to throw away a beautiful window or object.
Do you have a lamp or window with a broken panel? Waenzinnig Glass can also take care of repairs.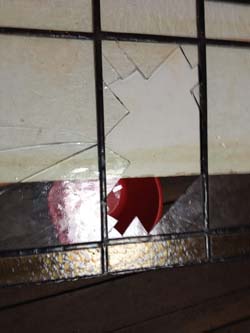 WORKSHOPS
On request, I also organize workshops. An original idea for a bachelorette party or as a gift! In the workshop you will learn the basics of working with Tiffany. You learn to cut, grind, foil and solder the glass.